SELMA AND FRESNO PEST CONTROL BY VALORA PEST CONTROL
#1 Rated Pest Control by Locals
GET YOUR FREE ESTIMATE TODAY
Got Critters? We're Your Local Fixers!
Armed with deep-rooted knowledge of local critters and Fresno's unique challenges, we bring hometown expertise to every infestation, ensuring your home remains a pest-free sanctuary.
Local Expertise
Born and bred in Fresno, we know the unique challenges that local homes face, ensuring tailored and effective pest solutions.
4/7 x 365 Protection
Rest easy knowing that with Valora on your side, your home is safeguarded against pests every hour of every day, all year round.
Flexible Pest Services
Your home, your schedule. We offer a range of service frequencies - whether it's weekly, monthly, or seasonally, ensuring you get the right protection at the right time.
Seamless Service
We understand that businesses can't afford downtime. Our prompt and efficient treatments ensure minimal disruption, keeping your operations running smoothly.
Comprehensive Protection
From warehouses to offices, our expertise spans various business infrastructures, guaranteeing comprehensive protection against pests of all kinds.
Service Documentation
All of our services come with chemicals used, service notes and other service documentation.
REQUEST
FREE

PEST ESTIMATE
OR CALL AT
(559) 856-0981
Valora Pest Control: Your Local Shield Against Pests
At Valora Pest Control, we're not just in the business of keeping pests at bay; we're about building trust and ensuring your peace of mind. Nestled in the heart of California, our team has become synonymous with top-tier pest solutions and unrivaled customer care. Whether you're grappling with the seasonal buzz of mosquitoes or the stealthy crawl of cockroaches, Valora has got you covered. With a blend of modern techniques, eco-friendly solutions, and a personal touch, we've established ourselves as the go-to pest control experts. Experience the Valora difference and let us make your home a safe haven once more.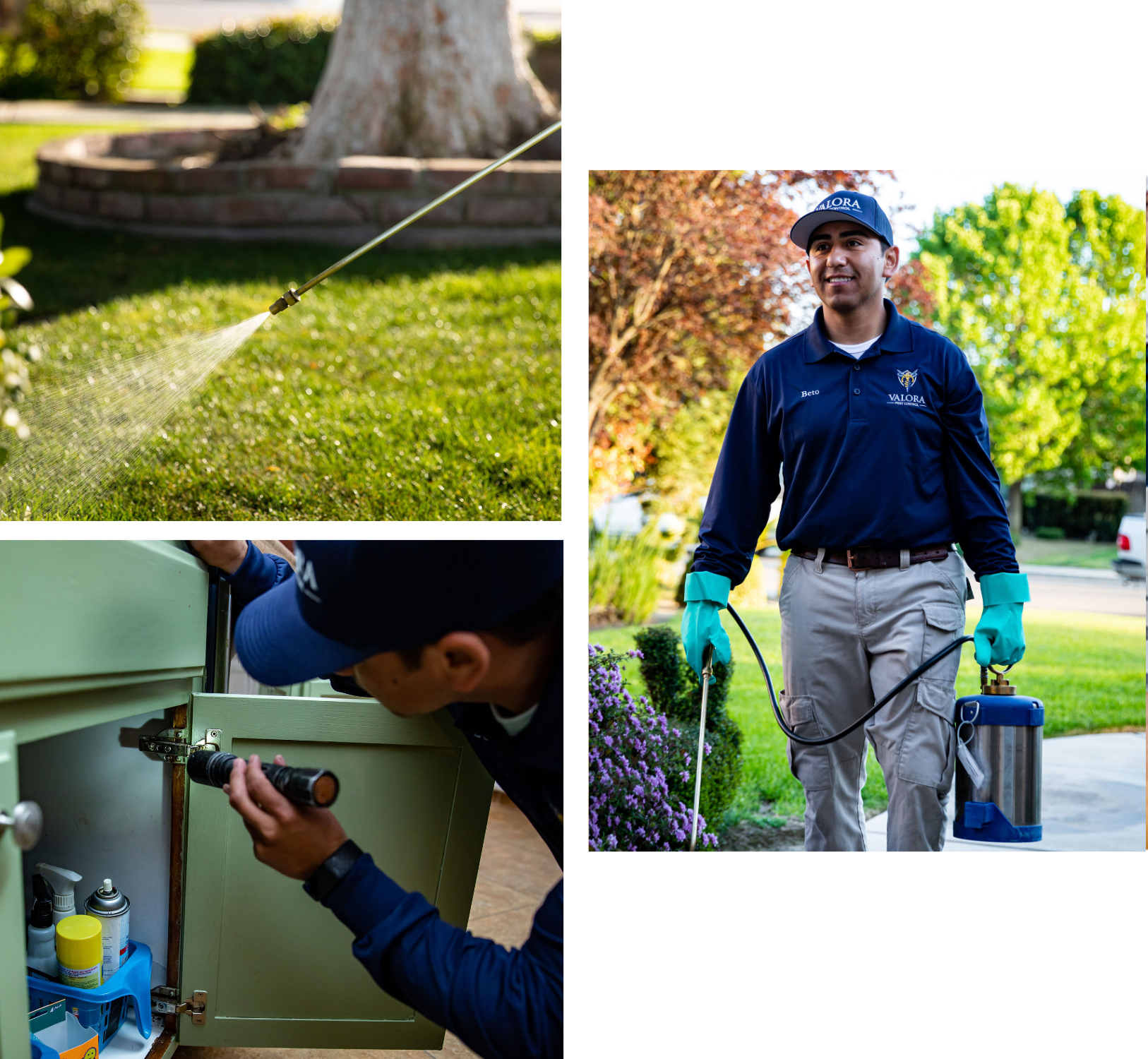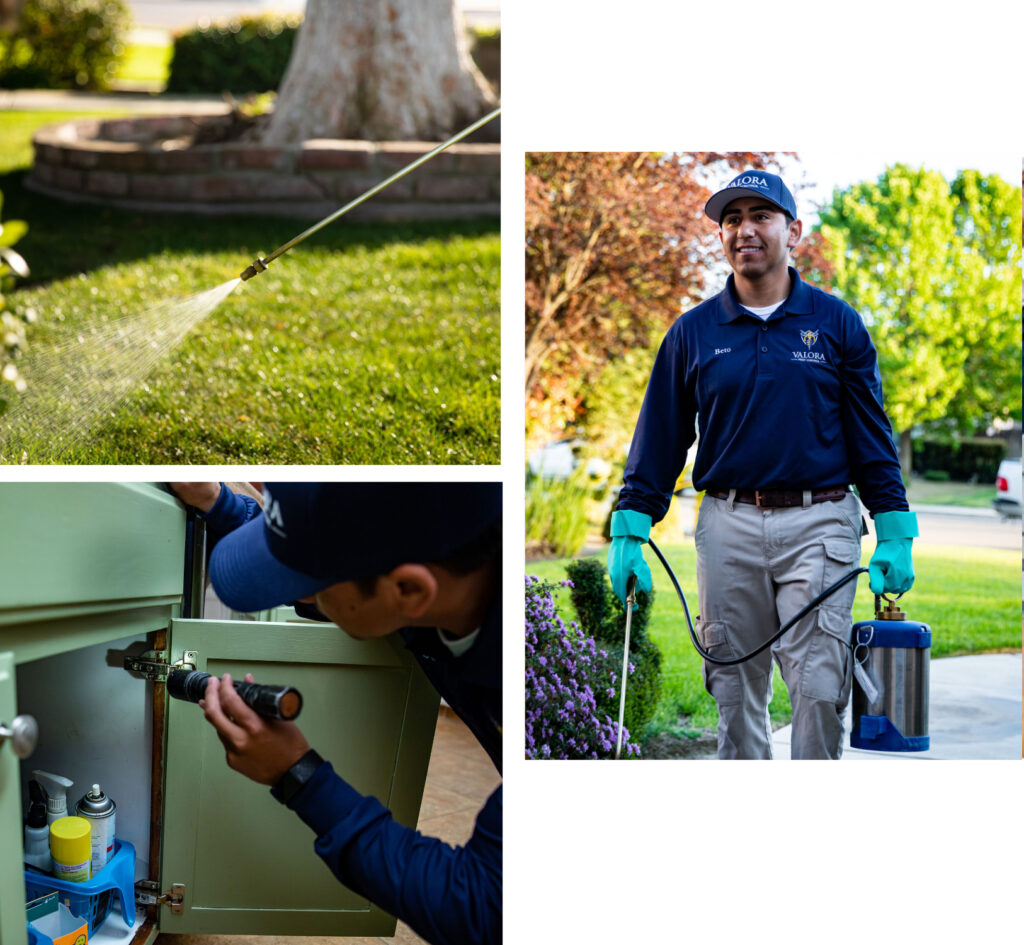 HIRE LOCAL PEST EXPERTS YOU TRUST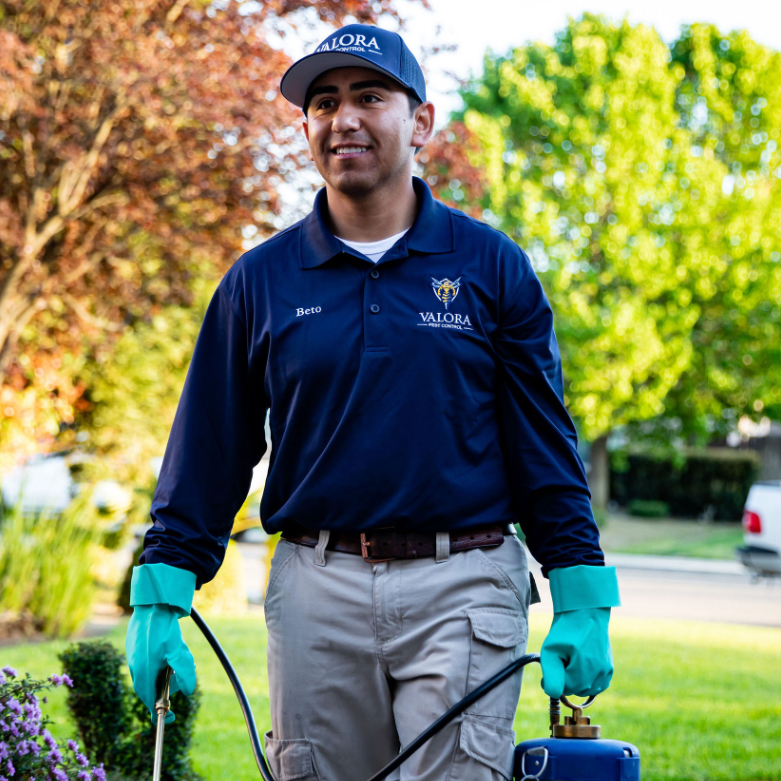 Not getting results with your current pest company? We'd be happy to show you how pest control is done.
Common Pest Control Questions